Henry's first MLB baseball games
18 August 2022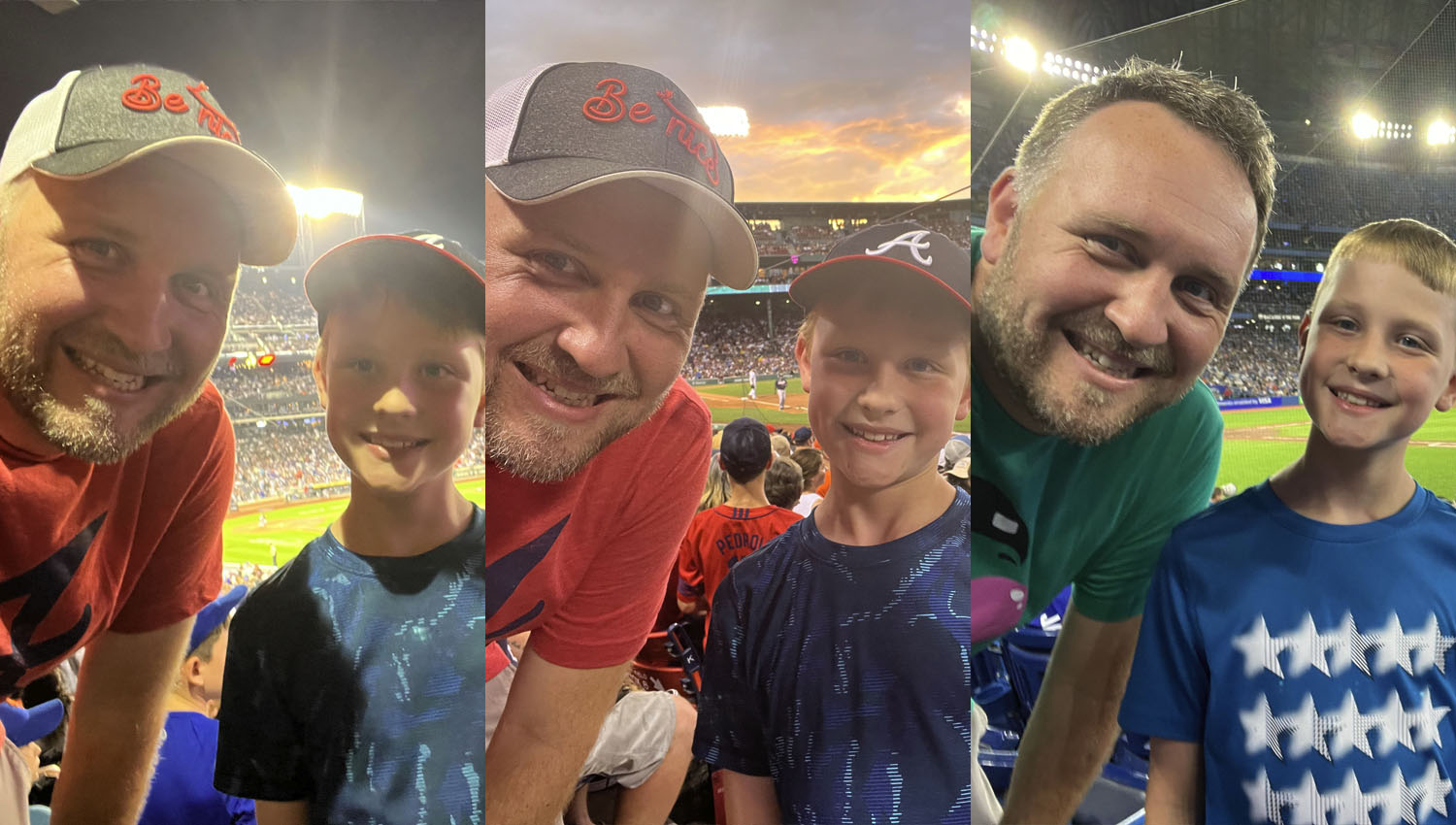 Up until the Braves won the World Series last year, Henry didn't show that much interest in baseball. Because of that magical run, he is all in now and we visited a couple of parks this fall.
His first game ever was a good one seeing the
Mets take on the Braves
in the middle of a division title chase with two Max's on the mount (Scherzer vs. Fried). Unfortunately Atlanta couldn't come out on top, but it was a great first game for him to attend.
Just three days after that Henry, Scott, Charlie and I all made our way up to Fenway to watch
Atlanta vs Boston
. We bought tickets for this game back in the spring, and amazingly enough my team at work all came into town and drove up to watch as well. Henry had an absolute blast as we watched a back and forth game while seeing Atlanta hold off the comeback attempt in extra innings.
One week later we were up in Canada on vacation and the
Blue Jays were in town taking on Baltimore
. We lucked out on timing as there was a midweek afternoon game that we were able to attend. The best part about this is that mom and dad were there as well (can't remember the last time I saw an MLB game with both of them!).
So in a two week span, Henry went from never seeing a game to seeing two Braves games, an extra inning game and a game in another country. The best part about the Blue Jays game is that I was able to cross another franchise off the list. Half way done, half way to go:
American League
Baltimore Orioles
Boston Red Sox
Chicago White Sox
Cleveland Guardians
Detroit Tigers
Houston Astros
Kansas City Royals
Los Angeles Angels
Minnesota Twins
New York Yankees
Oakland Athletics
Seattle Mariners
Tampa Bay Rays
Texas Rangers
Toronto Blue Jays

National League
Arizona Cardinals
Atlanta Braves
Chicago Cubs
Cincinnati Reds
Colorado Rockies
Los Angeles Dodgers
Miami Marlins
Milwaukee Brewers
New York Mets
Philadelphia Phillies
Pittsburgh Pirates
San Diego Padres
San Francisco Giants
St. Louis Cardinals
Washington Nationals