Bar Harbor Half Marathon
16 October 2022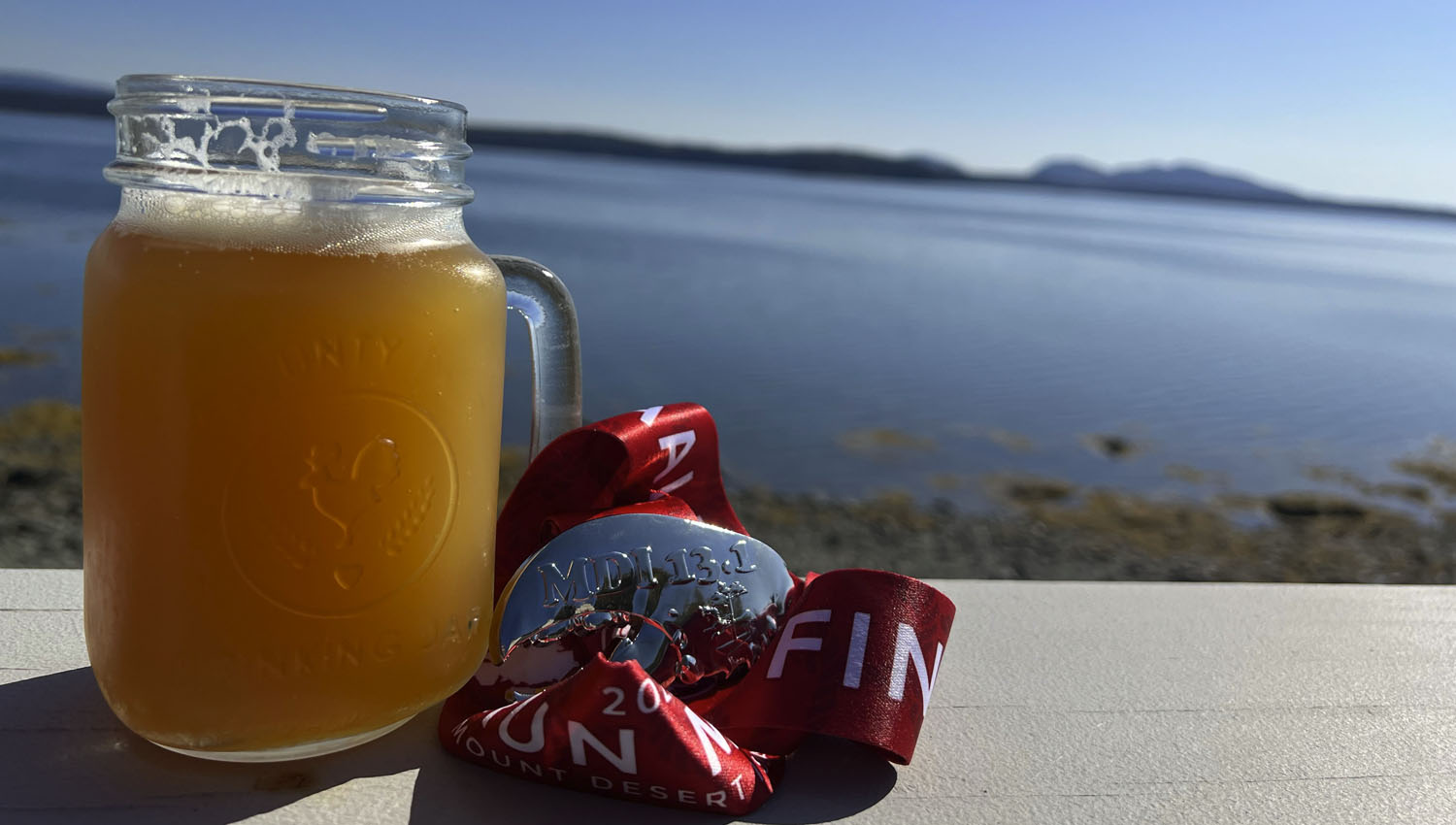 At this stage of my life, the only answer I can give to people when they ask why I continue to train/run half marathons, it's basically because it's the only race where I can still finish ahead of Henry ... just because he's not old enough to sign up.
After the
half marathon in Monterey
was canceled the night before due to the fires/smoke out there, I always had an itch to do another one. Per the usual, if I'm going to take a lot of time to train I at least want a nice scenic course for the race (sorry to those who love running the Hartford half).
This year,
just like in Newport
, I was training and running alone. Everything was fine until one day I was planning on going around 10 miles and somewhere at the 8.5 mark I had a sharp pain in the outside of my right knee. Just to avoid injuring myself, I stopped and walked back home. A few shorter runs later and I thought it was just an abnormal thing that happened. The next weekend I was planning another long run and the same thing happened right around the 8 mile mark. Randomly talking football with Zach that Saturday I bring it up. He immediately thought it was IT Band Syndrome. So instead of talking to him, who is an actual doctor, I go to my preferred doctor (Dr. Google) to look up the symptoms. Sure enough, everything checks out and I'm assured that's exactly what it is. At this point I'm three weeks away from my race and the best way to heal it is to stop running ... which really wasn't an option at that point. I find a great leg band on Amazon that is supposed to help and for the next two weeks I keep my runs shorter to not aggravate it.
This definitely seemed to work, but in the back of my mind I just have this feeling that it's going to happen and I'm not sure how I'm going to finish the race. We drive up to Maine where mom and GGma met us for the long weekend (unfortunately dad got Covid a few days before that and couldn't make it) and I feel about as good as I ever will. Christi drops me off at the starting line, I do some stretches, the gun shoots and I'm off.
I feel great. Like really good. Even during my training, I wasn't having the best runs, but knew I could finish and have a decent time. My watch vibrates at each mile to let me know my splits and I start doing some math in my head. At this point I know that I'm just cruising. I keep telling myself to push on and see how long I can keep this up.
My pace starts to slow, just a little, around mile 8 but I keep it steady from there until I get to around the 11.5 mark. Then it hits. That sharp pain in my knee. I have to stop and start walking.
Leading up to this race, I constantly told Henry for his 5k's to never worry about the faster runners and just worry about what he can control and try to PR. I tell him that's my goal each time out there (I mean, slow people always say things like that). So now, I have a little over a mile and a half remaining and I can't run. I'm trying, but it is extremely painful. I do some more quick math in my head and because of my amazing start, I just might be ok.
I try to speed walk through the pain and do some every so light jogging on any downhill that I have. I'm constantly looking at my watch to look at my pace and doing the mental math to understand where I might finish.
I get to mile 13 and realize it's going to be close to my Newport time of
2:25:48
. I fight through the pain and just keep pushing. I see the finish line, grab a glimpse of Christi and try my best to cross the line. I look up, and I barely, just barely beat my time crossing at
2:24:10
.
The pain really hurt this time around, but I'm sure I'll be dumb enough to have someone talk me into another one of these. At least as long as Henry is not old enough to enter with me.