Traveling back for the Texas game
19 October 2010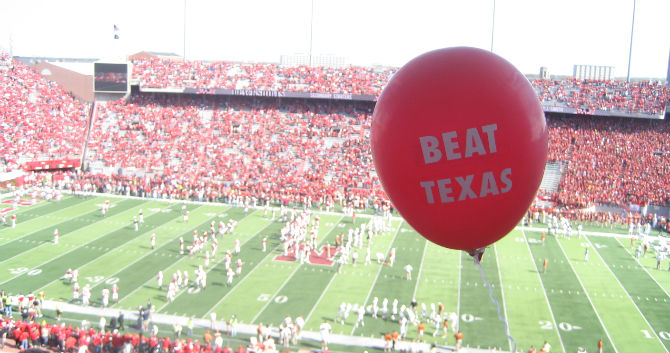 Wear Red: Check.
Be Loud: Check.
Beat Texas: Ugh ...
I'm thinking about putting a self imposed halt to my streak of seeing a Husker game every year. The last two, Va Tech and Texas, were both heart breakers in their own sense.
I had an absolute blast back home, I just wish the game could have been a little better. Generous amounts of Boulevard and Lazlo's fries were the perfect remedy to mend my emotions after the game.
The Wife™ and I are heading back for Thanksgiving, so maybe we'll give the Huskers another shot when they take on Colorado. However, if I go 0-3 at Husker games since moving out to Connecticut, I'm going to really start considering canceling the Penn State road trip that I'm planning with a few friends out here.