If two is good ...
05 September 2012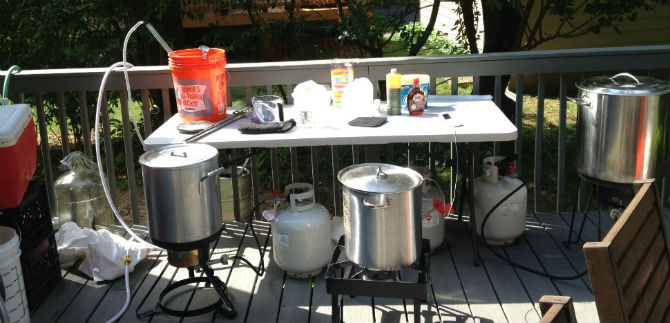 ... three must be better. After the
double brew
went so well two weeks ago, Scott decided to add Ken to the mix and have three of us do it at the same time.
Everything went pretty smoothly. The only problem now is waiting until the Imperial Stout is ready to drink. We'll see how virtuous patience can be for the next four months ...